Covid-19 attacked our community, economy and health care system. It highlighted supply chain challenges and as something unknown moved through, there was uncertainty around the safety of basic tasks like grocery shopping. The important role small grocers and corner stores has been showcased in the last few months. In Lynn Valley we are lucky to have four. 
---
---
The four unique small grocers of Lynn Valley each play a role in keeping the community going. These independent businesses are meeting places (in before times) as much as they are essential cogs in keeping Lynn Valley a thriving community. The role of small grocers and corner stores is being discussed in the City of Vancouver. There, a city councillor noticed during covid-19 there was no place in her neighbourhood to grab essentials without travelling to large, busy chain stores. The combination of planning decisions that emphasize density and the property tax rates that go with those policies are driving all small businesses out Lower Mainland communities. 
In Lynn Valley we have some of these small businesses thriving, others merely surviving. If you haven't been into the local grocers, check them out. They have far more than penny candy and lottery tickets.
---
---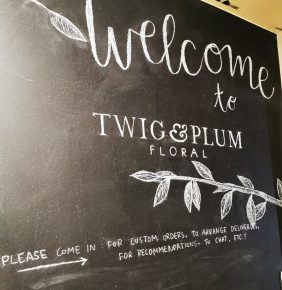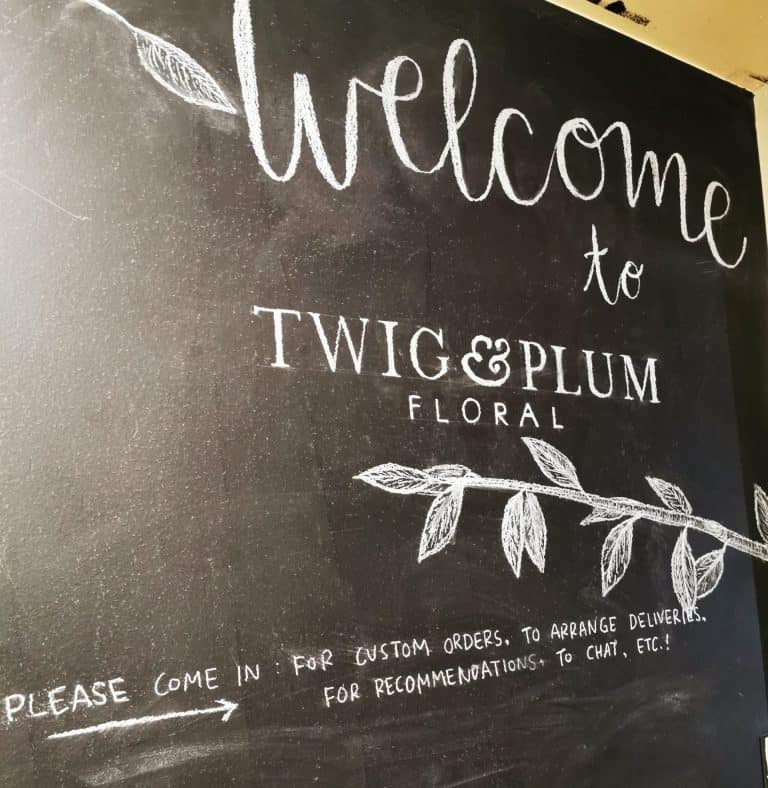 Just up from Frederick and Mountain Hwy, is the community essential Mountain Market. This classic Canadian corner store ticks every box – a chatty, friendly family behind the counter, snacks and pop to tide over the students at Argyle, but it also has a wealth supplies. During the height of the pandemic sought after items were on the shelves at Mountain Market – like yeast and toilet paper. Their back refrigerators are stocked with items we all use and dread running out of. Next time you need to grab a dash of oil or a brick of cheese in the middle of preparing dinner, consider popping in to the market. The parking will be be completely stress-free compared to the current construction at LV Centre.
Oh, and the flowers. THE FLOWERS. Mountain Market offers both a small nursery space as well as delightful, fresh, cut flowers. Tucked in the back of the main shopping area you will find Twig and Plum Floral – they are ready to customize, recommend and deliver all your flower needs. 
It is also worth noting Mountain Market donated flowers to Argyle Grads this year. This is what small businesses do. They give to our sports teams, are schools and community groups. Invest in them and they give back. 
Pro-tip: Head to the back, describe your flower wishlist and budget and walk out minutes later with a custom bouquet. 
---
---
The newest player on the local grocer scene has a wealth of ethno diverse food products and an abundance of fresh fruit and veggies.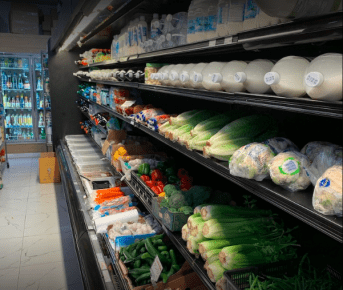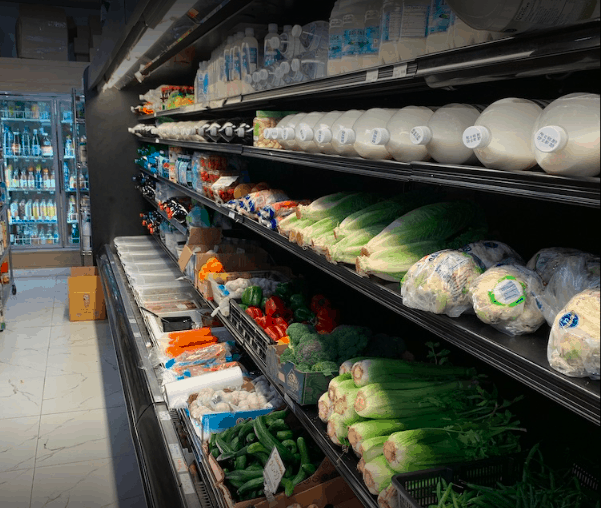 Found in the Lynn Valley Mall, the same as DQ, they have many some unique products you can't track down at Safeway and Save-on – their dairy cabinet is especially interesting. 
This new store fills a vacant need in Lynn Valley. The diversity of their products make the store a must visit if you are looking for less common recipe ingredients. A stroll through their aisles will also spark inspiration to switch up your usual dishes. We are pleased to see this independent business give our neighbourhood a go. There is no need to head to Lonsdale or East Vancouver to stock the pantry. 
Pro-tip: Think Super Koroush next time you are opening a bottle of wine, you can find perfect pairings for a great fruit, pickle and cheese plate.
---
---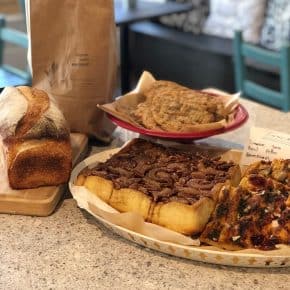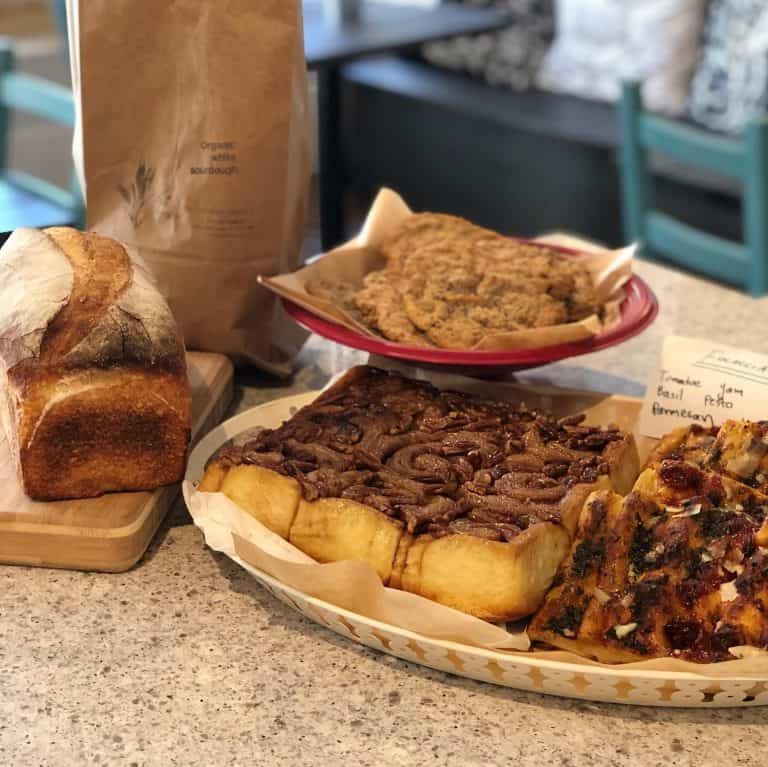 Throughout the pandemic Jeff and his team at Nourish have been adapting. From quickly offering local delivery to maintaining its daily runs to north shore suppliers, it has been an essential piece in the local economy. Throughout all these challenges they have maintained their focus on local, sustainable and organic foods. Nourish is on the emerging edge of the sustainable suppliers.
Found in Lynn Valley Village, Nourish uses its great connections to offer a range of groceries and prepared foods that are vegan, keto, gluten-free and suit a range of other special diets. There organic fruit and veg are always looking fresh. Nourish also has a number of bulk supplies for zero waste purchasing. 
Pro-tip: Follow Nourish on social media and swoop in when there are fresh deliveries from suppliers like Bad Dog Breads.
---
End of the Line General Store
---
While the other three local groceries were able to the keep going through the pandemic, the situation proved more complicated for End of The Line.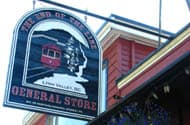 Oh, this closure left a huge hole in the Upper Lynn community. We are so glad to see they are back! 
More than just coffee and ice cream, End of The Line has everything from gifts to penny candy, milk to pasta sauce. They are successfully walking the fine line of neighbourhood general store and enticing visitor must-visit. The business itself has quite the story and plans for the future. The evolution of this corner has redefined the entire neighbourhood. Stopping by any time you walk by won't disappoint. 
Pro-tip: A lot of outdoor adventure can happen with young kids when there is an incentive to visit End of the Line on the way home.