With the busyness and frantic obligations of Christmas and the holidays, we are featuring some of Lynn Valley's best options for holiday solutions. From finding that perfect something for that hard to buy relative to finding something small and sweet for someone small and sweet: we want you thinking red for the holidays.
---
Childhood delights at Red Door
---
Tucked away on the campus of the Vancouver Waldorf School, 2725 St. Christophers Road, is a Red Door. Inside you will find a non-profit, parent-run shop dedicated to the wonders of childhood.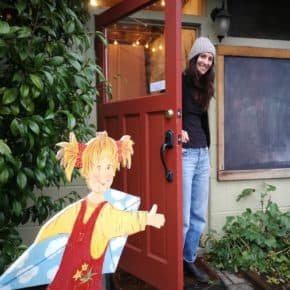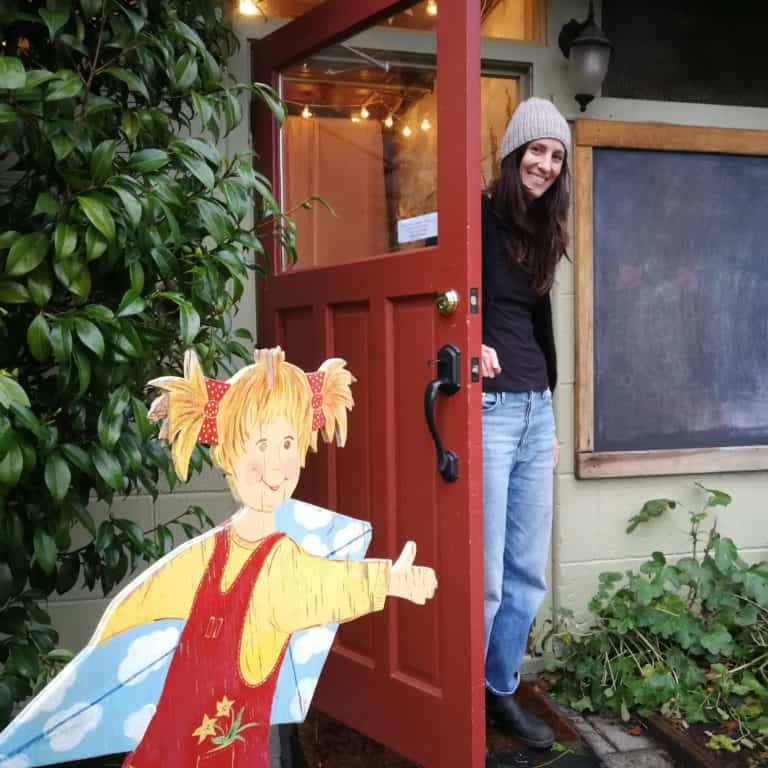 "We take great consideration in choosing the toys and art supplies that we offer in our school store," said Ella Pedersen, manager of the store and Waldorf School parent. "Many of the companies we order from hold values similar to ours in their care for quality, tradition, sustainability and inspiration to engage the senses of children in their development."
The little shop is elegantly packed with items just calling for a child's touch. The wooden figures have soft rounded corners and simple paint jobs. The felted dolls have delicate features but simplistic beauty. There are the occasional quality handmade item contributed by Waldorf family, hard to find children's books, rocks and crystals, even parenting books and sought-after wet weather gear by Abeko.
"We carry quality items – like gorgeous dolls and wooden figures from Germany," said Pedersen. "We carry good quality craft supplies so it lasts and it's a pleasure to use."
Most of the items and supplies in store are hard to find in Vancouver and have artists and art teachers making the pilgrimage to Lynn Valley to pick up molding wax and drawing materials from Stockmar and Lyra.