The pandemic pivot is leading to all sorts of innovation. A local artist who took her art lessons online in 2020 is inviting Lynn Valley to join her January 29 for a community painting party. Local artist Caroline Liggett has partnered with the United Way's Local Love campaign to provide materials and instruction for an online class at the end of the month.
---
---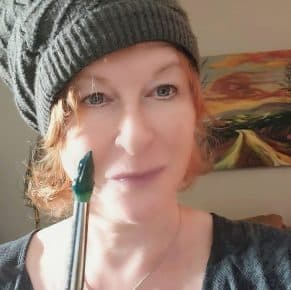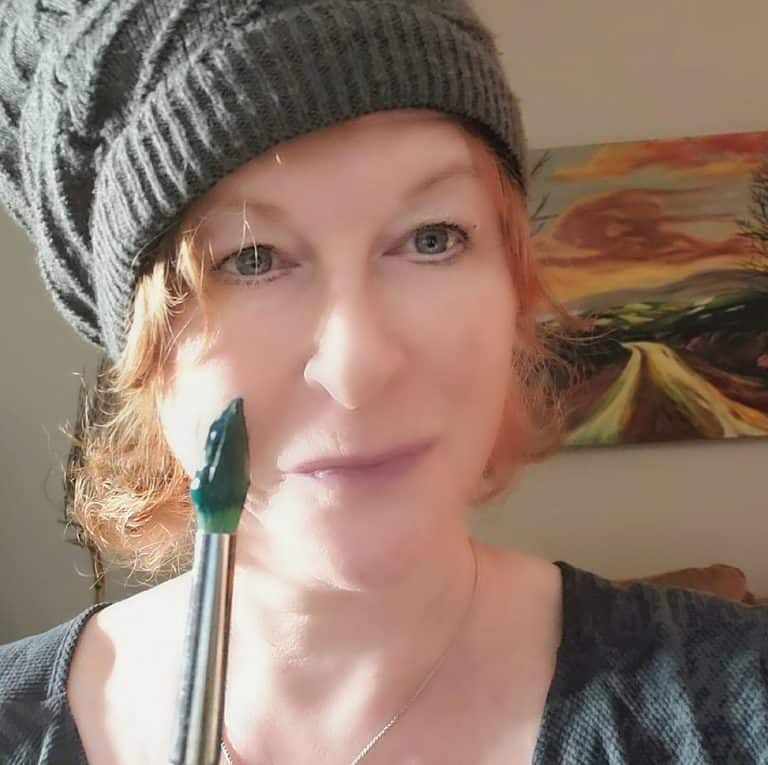 Liggett's journey to becoming an artist is echoed by the experience of many enduring the Covid-19 pandemic: she was dealing with grief. The busy working mom was rattled by the unexpected death of her sister in 2009. 
"A friend of mine suggested I journal," said Liggett. "But I didn't want to see the words of grief, I didn't want to be reminded. I had taken a few painting lessons in the past and picked up my brush to see if I could channel all those feelings of anxiety, the pain of grief, into something beautiful."
She connected with North Van's Dene Croft as an instructor and mentor and began to paint. Years in she is prolific and is a teacher herself. From youth classes to adults she has been guiding individuals and groups through ongoing lessons and one-off painting parties.
"I hear from people all the time 'I can't paint' or 'I am not an artist," she said. "I think to be a real artist all you need is a desire to create art – the rest is just learning. I think people are surprised by what they can do when they complete a painting."
---
---
The desire to help others fall in love with painting did not end when the pandemic hit last spring. For some students, Liggett moved outside during the summer. For others, especially for her students with special needs, she worked with families to create learning spaces that allow for physical distance and masks. But for the majority, she turned – like most of us – to Zoom. She has even taught classes for a high school in Nanaimo all from the comfort of her studio.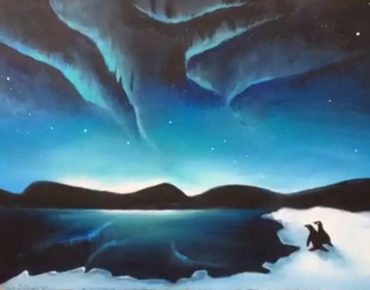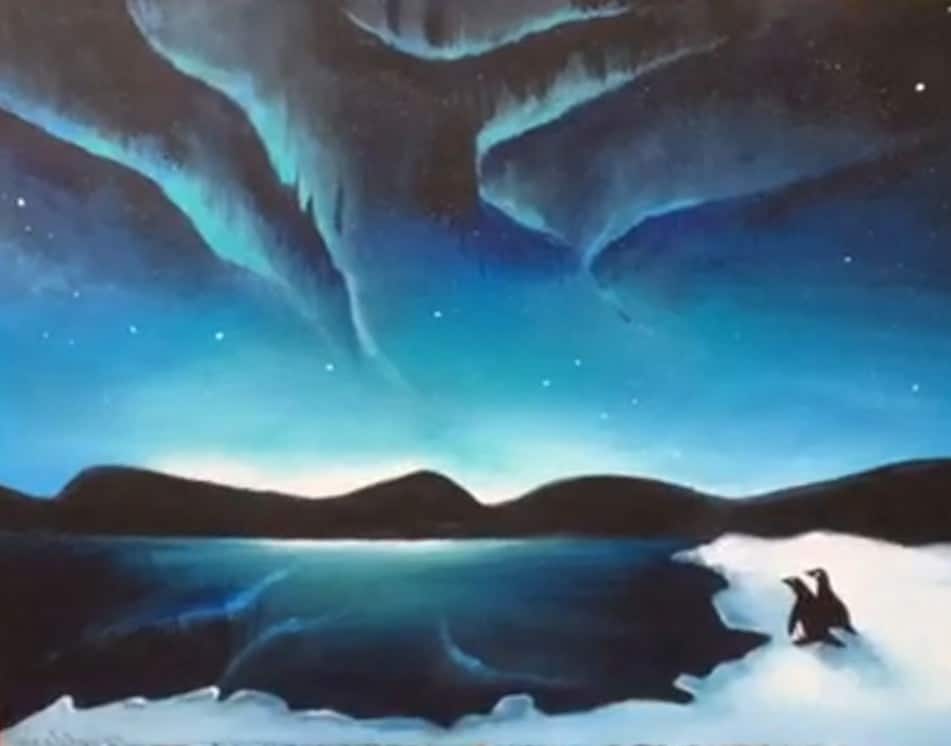 "I started with some groups I know, and then offered more classes in November," said Liggett. "I think people wondered what they could create guided by a video but it was interesting, I had a former colleague of mine doing a class one Wednesday with her kids and her husband was wandering in and out of the kitchen. Then in my Friday class – for adults – there he was wanting to give it a try!"
Each week Liggett offers two classes, one to suit children (but any age is welcome) on Wednesday afternoons and an adult class on Friday evenings. Participants are provided with a finished image of the class painting to help inspire them, an accessible supply list and a link to the class. For a flat fee of $10 (kids classes) or $15 (adult class) anyone in the household can participate. 
"These classes are for the very beginner," she said. "All you need is a yearning to paint. You don't need 40 different colours. I have created a very limited palette of colours that you can find at Opus or Micheals. Depending on the painting I might paint along, but I have found that by breaking it down into four or five steps and being able to offer immediate feedback tends to work best. 
"And by the end of the two hours," she laughs, "you have a masterpiece."
She also puts together private events. Over the holidays Liggett worked with several families to lead a family event together while all in their own homes. She also has some dedicated clients who take a more social approach – more of cocktail and create – all of which can be done on Zoom, she said. 
---
---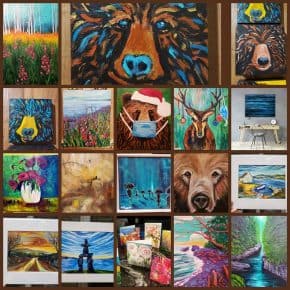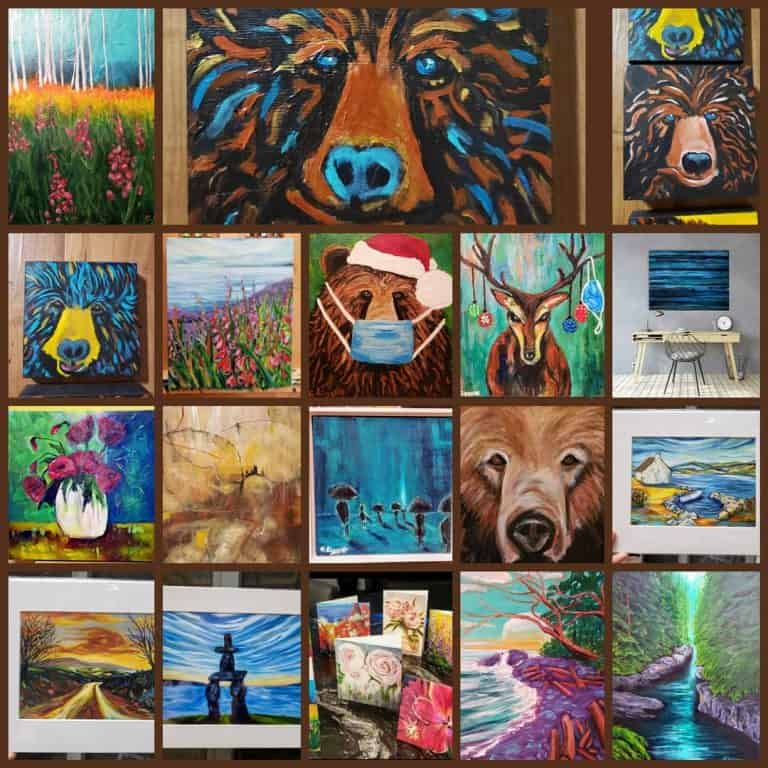 Last fall the Greater Vancouver United Way launched a Local Love Campaign to foster connection within Lynn Valley during the pandemic. Residents could submit proposals for small grants to create an impactful project. Liggett was awarded a grant for a community-wide paint party to put together 30 supply packages for Lynn Valley residents. 
"I am thinking it will be birch trees," she said of the design. "People could then 'carve' a name or some initials, a heart or something into the bark that was impactful to them during this time. I would really like some seniors to participate."
To sign up or learn more about the Jan. 29th Community Paint (Online) Party visit Liggett's Facebook page or email her.