It's one of our favorite times of year here at Lynn Valley Life: The Good Neighbor Award season.  Year after year this is a highlight for all of us.
---
---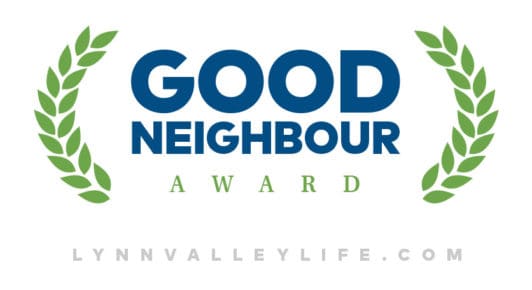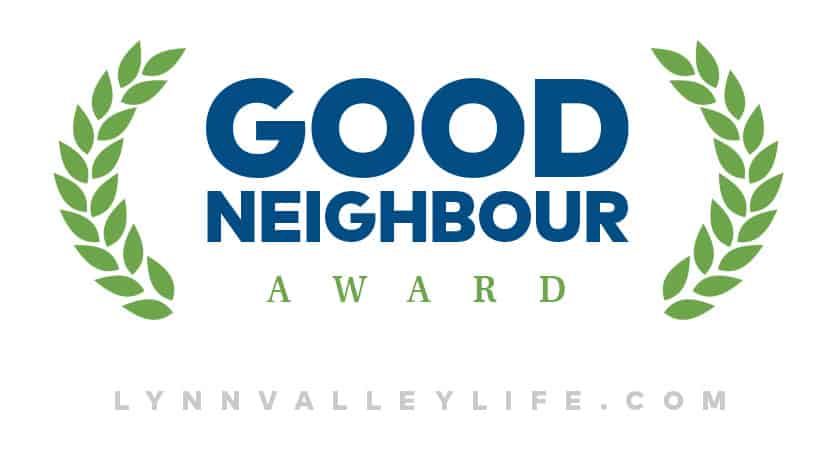 Day-to-day we try to gather interesting and Innovative stories about Lynn Valley but one thing that is often missed are the quiet stories. The good that goes on in our neighborhood everyday – often unnoticed beyond the person or organization helped.  We have people step up in times of need, we have those that day in and day out give of their time, money and energy. We have those that invest in our schools, our community groups, our churches. We have those that are staples on our streets who step up and help neighbours and friends whenever it's needed. From helping refugees to outstanding coaches to people who are practically community institutions.
---
---
The Good Neighbour Award has been going strong since 2012. We receive heartfelt nominations – some short, some long. Check out some previous winners and read their stories – whe have an exceptional community! Last year we had Tim Green, a tireless supporter of the Lynn Valley Services Society and Molly Nye House. Dave and Wilna Parry passionate advocates for refugees and immigrants. In 2015 we were proud to recognize Cath Bates Dimmock a volunteer with Argyle Secondary for more than 10 years! We have shared the astounding work of Lizz Lindsay and her charity Sharing Abundance that brings people together through food and programs address food insecurity and social isolation. We love hearing about who makes a difference in your life and our community.
---
How to nominate your good neighbour
---
Who might our Good Neighbour be for 2018? Please send us a note telling us why you think your nominee makes Lynn Valley a better place to be. It doesn't have to be long and fancy – just from the heart! Please send your suggestions to [email protected] before December 31, 2018. Lynn Valley's Good Neighbour for will receive a plaque, a restaurant gift certificate, and some well-deserved recognition!