Local Business News
Local Business News: From the Front Porch of LynnValleyLife
Hi there neighbours, if you have any tidbits of interest, please send them along to our news-gatherer, Peggy Trendell-Jensen, at [email protected]. We can't guarantee we'll be able to post them all, but we'll do our best to spread the word on this blog page or on our Facebook site!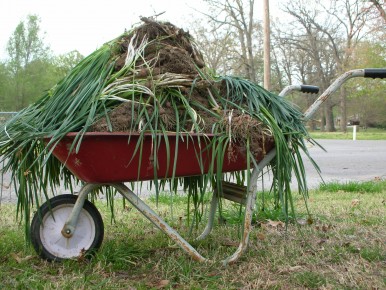 Spring has sprung! And now that it's here, Endless Summer Landscapes offers up some essential spring cleaning tips to help LynnValleyLife readers beautify their properties, lawns and gardens. (Learn more about this local company by reading its LVL Merchant Profile!) Prune away dead and damaged branches Where tree or shrub ...
( ... Read More )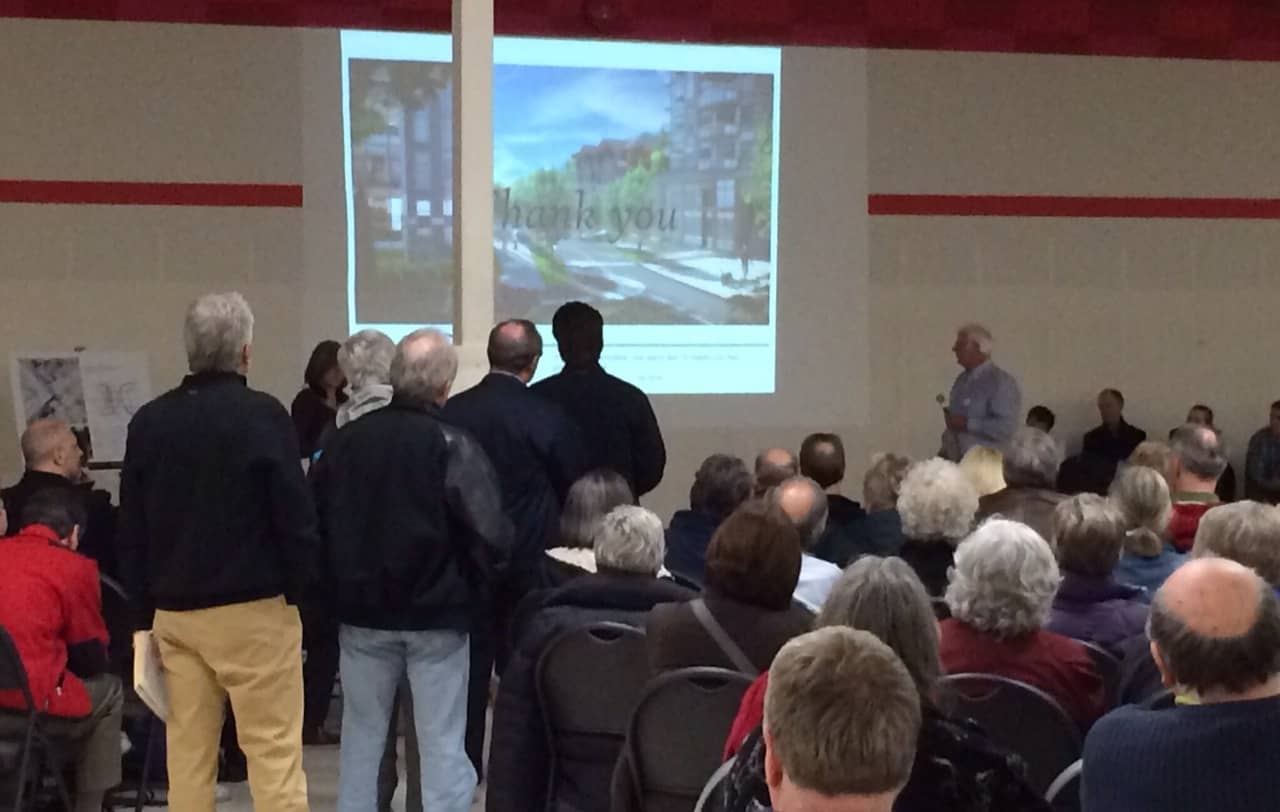 Four hundred chairs had been set out, but they proved unequal to the task of seating the overflow crowd of residents who came out Wednesday night to learn more about the Bosa Developments proposal for the transformation of Lynn Valley Mall. Some of them had previously attended an informal September ...
( ... Read More )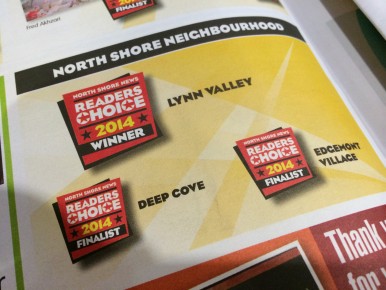 Coming to you from the blowing-one's-own-horn desk is the happy news that LynnValleyLife.com was once again voted the North Shore's Best Website in the North Shore News Readers' Choice Awards for 2014. As you can imagine, we are immensely grateful for this show of support from our website followers. Even ...
( ... Read More )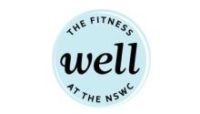 Justine Simmons The Fitness Well 1325 East Keith Road North Vancouver BC V7J 1J3 604-985-4135 www.fitnesswell.ca Business Operating in Lynn Valley since: 2014 What do clients like most about the studio?         That it's a modern, clean, brand-new public studio fitness centre within a private sports club. Class sizes are small and ...
( ... Read More )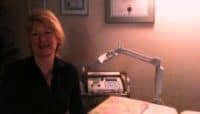 Sharlene Winram North Shore Electrolysis 3693 Mountain Highway 604-980-2022 (home) or 604-839-4919 (cell) www.northshoreelectrolysis.ca   This business has been up and running for 20 years! What do clients like most about your clinic? I understand that hair growth effects self esteem; people say they instantly connect and feel comfortable.  I ...
( ... Read More )